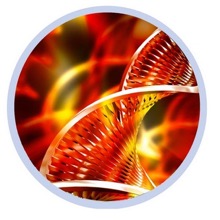 World's Best Bioregulation Therapy (BRT) PEMF Wellness Devices




Bioregulation Therapy (BRT) is an innovative and holistic approach to health and wellness using state-of-the-art biofeedback and PEMF-based electromagnetic technology. This technology supports biological communication at the cellular level – which ultimately helps the body to better self-regulate, adapt and heal naturally.

Bioregulation Therapy (BRT) fine-tunes the body at the cellular level- it is safe and non-invasive. BRT can be used to help a wide range of physical and emotional imbalances across all of the major systems of the body. By inducing the body's own self regulating process, BRT therapy helps the body to address imbalances, offset the effects of modern-day electromagnetic pollution and ultimately return to a natural state of wellness.

Extremely low intensity Pulsed Electromagnetic Fields (PEMFs) deliver targeted signals to the cells. As these signals pass through and speak to the cells, they trigger the body to restore communication breaks. Once the communication paths are cleared, the body can then efficiently regulate and process the electrical and chemical exchanges.

Whether used alone or alongside other modalities, BRT can help to accelerate healing and restore natural balance across the mind, body and spirit. Beneficial for adults, seniors and children, BRT is the ideal support for anyone who wants a natural and holistic path to wellness.

Lenyo Hippocampus BRT devices are based on advanced, high precision PEMF technology. This cellular fine-tuning can be a safe addition to your ongoing wellness program.

GENERAL BENEFITS

Accelerates healing

Increases relaxation

Helps to balance energy

Reduces stress and muscle tension

Improves sleep quality

Aids in circulation and blood oxygen level

Improves digestion and the uptake of nutrients from the bloodstream to the cells

Stimulates the immune system

Helps to dissipate allergies and hypersensitivities

Supports detoxification

Helps with muscle and joint aches

Reduces inflammation

Improves sports preparation, performance and recovery

Supports efficient cell function and regeneration

Reduces anxiety and calms the mind

Stimulates energy systems such as Meridians and Chakras

Helps to decrease therapy resistance and break through physical and emotional blocks

Creates synergies with other allopathic and integrative modalities to improve results
CHECK OUT THE NEW LENYO® HIPPOCAMPUS®
ULTRA WELLNESS MOBILE BIOREGULATION THERAPY (BRT) DEVICE

This world class BRT/PEMF unit offers both versatility, program selection and ease of use.
28 PROTOCOLS PRE PROGRAMMED TO COVER MOST BRT NEEDS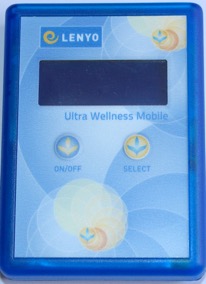 The LENYO Hippocampus Ultra Wellness Mobile BRT can be used by adults, seniors and children to help strengthen the immune system, normalize system levels, support natural healing, and maintain overall wellness.

The LENYO Hippocampus Ultra Wellness Mobile offers an automated BRT program that addresses a variety of the body's areas and functions including digestion, circulation, sleep quality, joints and muscles, detox, respiration, relaxation and concentration. It can be used alone or together with other modalities to enhance therapy effectiveness. The latest Hippocampus BRT device has up to a 36 hour battery life (without recharge), a built in recharger and an extended internal antenna for greater coverage.

It comes with a plug-in M pad to enhance the experience.


Support Settings for Lenyo Hippocampus® Ultra Wellness Mobile

1. Injury (1:28:53)
2. Injury - long: (9:02:33)
• injury and shock (physical and emotional) support
• inflammatory processes support
• scar formation (fresh/recent and old) support

3. Detox (1:27:23)
4. Detox - long (8:40:09)
• daily detox function support
• complementing detox programs and cleansing programs
• complementing the treatment of chronic conditions of any kind
• supports long work and long sport activities

6. Immune (1:28:12)
7. Immune - long (9:14:27)
• supports immune system related treatment protocols

8. Digestion (1:55:29)
9. Digestion - long (8:44:44)
• digestive system support
• complementing mental-emotional-behavioural treatments
• complementing detox programs and cleansing programs
• complementing the treatment of chronic conditions of any kind

10. Anti-aging (2:59:47)
11. Anti-aging - long (8:59:56)
• taken into consideration for support of digestive, neuro-endocrine, circulatory and brain aspects of the raging process
• also 4th Chakra and relax sub-programs play an important role
• e-smog and whether sensitivity aspects

12. Memory (2:59:50)
13. Memory - long (8:54:54)
• supports metabolic activity, nervous system and emotional related aspects are taken into consideration

14. Harmony (2:59:52)
15. Harmony - long (8:52:43)
• energy and chakra balancing support
• brain function equilibrium support
• circulatory and lymphatic system support

16. Sleep (2:16:32)
17. Sleep - long (8:59:22)
• support for sleep issues, originating from different systems like digestive, nervous, circulatory, etc.

18.Yoga (3:39:21)
• support during yoga sessions
• helps relaxing, focusing, meditating, and more
• supports effort and flexibility

19. Circulation (2:23:27)
20. Circulation - long (9:08:05)
• heart, blood vessel, lymphatic, connective tissue, muscle system and Meridian system support

21. Office (9:49:32)
• circulation, digestion, e-smog support
• concentration support
• back pain and neck comfort support
• weather sensitivity, energetic balance, relaxation support

22. Metabolic (3:24:48)
23. Metabolic - long (9:11:20)
• different aspects of metabolic activity are supported: digestive, circulatory, hormonal
• detox processes, lymphatic activity, Meridian activities support
• central nervous system, relaxation, weather sensitivity support

24. Joints (2:29:02)
25. Joints - long (8:51:43)
• digestive and metabolic support
• circulation, muscle metabolic support
• synovial fluid production, bone metabolic activity support

26. Relax (3:09:45)
27. Relax - long (9:00:15)
• mental and emotional support
• convenient complementation for all functional and metabolic processes of the organism
• daily stress management support

28. Mood (6:24:47)
• mood swings
• psychosomatic processes


This is a Class 1 Therapy Device. FDA Listing No: D174868

KEY FEATURES

Lightweight, portable and discreet

A customized BRT program to meet your overall wellness needs

High-precision, low intensity signaling

Includes control unit, lanyard pouch, carrying bag, user manual. Medium Therapy pad (different pad sizes and types available) for nominal additional fee.

Compare to other products that charge as much as $7000 with less benefits!


U.S. $1,250 (includes shipping and handling anywhere in U.S./Puerto Rico)






By clicking the order button you agree to read and comply with the materials provided on the safe and prudent use of all Hippocampus-BRT, Ltd products


ABOUT LENYO HiPPOCAMPUS. A leader in bioregulation therapy technology and devices, Lenyo Hippocampus provides advanced bioregulation therapy (BRT) devices and solutions to professional practitioners in the medical, wellness, sports, enterprise, educational and veterinarian fields, as well as home-use products to the general public. A unique communication- and energy-focused approach to health and wellness, BRT combines advanced pulsed electromagnetic field signaling (PEMF) with the body's own biological communications to help restore natural regulation and healing activities. The LENYO line of BRT products includes office, home and mobile devices.

LENYO BRT devices are available in a variety of size and feature options – from professional multi-user systems to pocket-size, mobile devices that can be used in the home, at the office or on the-go. Designed for optimum efficiency, LENYO BRT devices are ideal for professional practitioners, large health and wellness facilities, spas, sports centers, rehab and physical therapy facilities, offices, schools and the general public. With the most comprehensive range of BRT product choices in the industry – including both endogenous and exogenous options – LENYO BRT devices are non-invasive, easy to operate and safe for adults, seniors and children.

Learn more about BRT and the complete line of LENYO BRT devices at www.brtamerica.com.

LENYO HIPPOCAMPUS BRT devices have not been evaluated by The Food and Drug Administration (FDA). They are not meant to diagnose, treat, cure or prevent any disease. They do provide general benefits recognized for biofeedback and PEMF-based therapy devices. Individuals suffering from any disease, illness or injury should consult with a physician or healtcare professional before using any BRT device. LENYO HIPPOCAMPUS DEVICES ARE LISTED WITH THE FDA AS CLASS 1 THERAPY DEVICES Click here for additional Disclaimers.

Copyright © 2017 Lenyo Hippocampus • All rights reserved. This literature is for information purposes only. All trademarks, service marks, product names, brands, company names and logos appearing in this literature are the property of their respective owners.